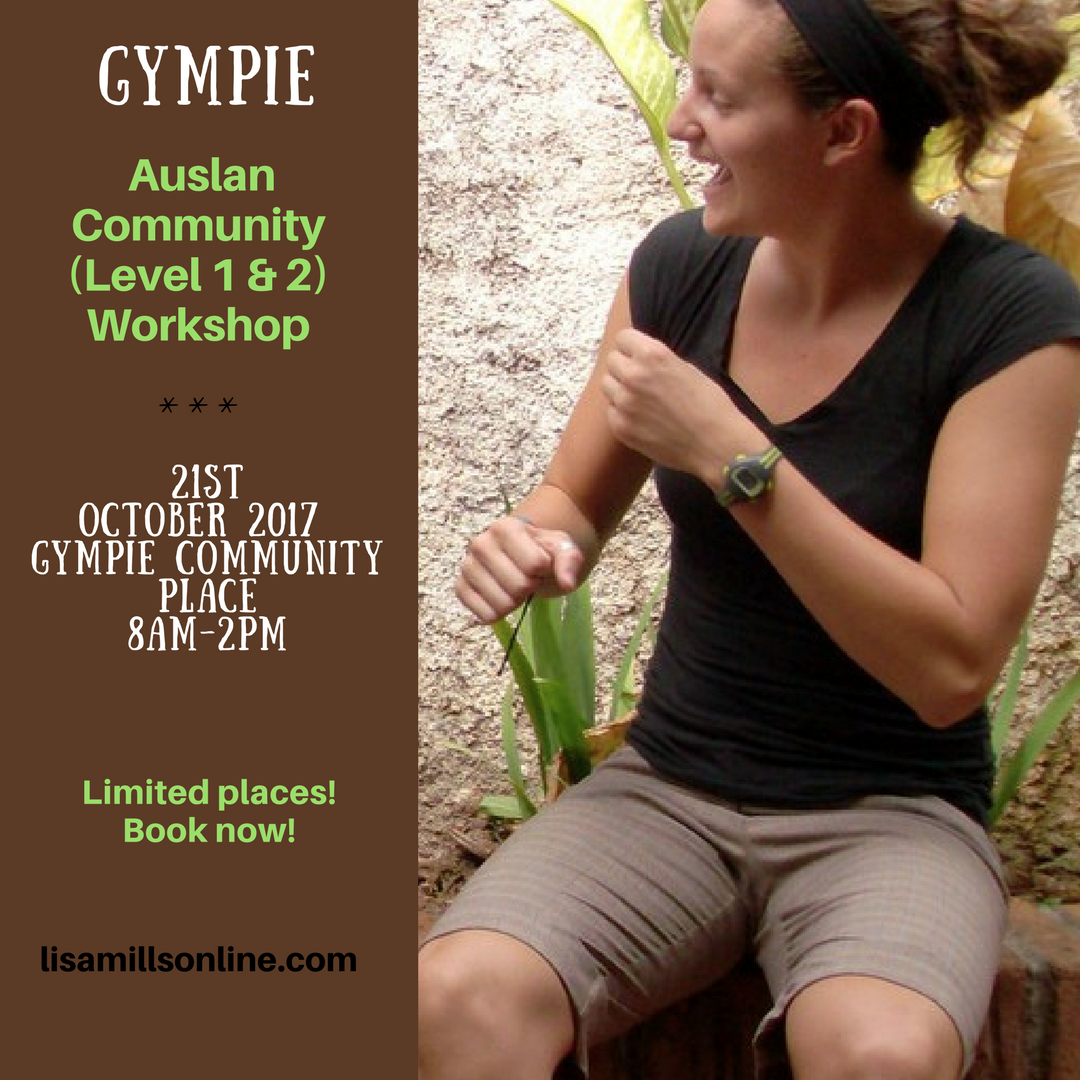 Enrol in this highly engaging workshop to learn Auslan (Australian Sign Language) in the Community, Level 1 & 2 with deaf Auslan teacher, Lisa Mills.
This workshop is for people who:
Want to be introduced to Auslan (Australian Sign Language) and Deaf Culture
Want to attend both a workshop in person & later access all workshop content online in the form of videos in their home or workplace & at their own pace
Are managers, employers, teachers, health professionals, friends & colleagues of deaf or hard-of-hearing people
Are interested in working with deaf or hard-of-hearing people
Workshop & Online Course Learning Outcomes:
Upon completion of the workshop & through access of the online course, you will be able to:
Access genuine Auslan with a deaf teacher
Know more about Auslan (Australian Sign Language)
Understand deafness, Deaf Community and Culture
Sign Auslan vocabulary & short Auslan sentences
Discover how to use Auslan Grammar
Learn how to communicate with deaf people in Auslan without voice
Develop an appreciation for Auslan & develop practical Auslan skills
Learn through fun and informal online video tutorials & a student handbook
Receive a solid introduction before committing to accredited courses
Free Gifts:
Upon completion of this workshop you will have FREE access to the Bundled Auslan Online Course: Level 1 & 2 (valued at $125 for each level = $250 or bundled together valued at $175). The online course will help to reinforce & develop further your learning in the workshop. You will have lifetime access to the online course which currently has over 700-students. There is a high demand for this online course via this website & international websites.
Plus, you will also receive your very own signed hardback copy of Lisa's stunning & educational 'Look at Me: Deaf Awareness' book.
Workshop Trainer:
Lisa Mills is an established Auslan Trainer & registered school teacher with a Graduate Diploma in Education. Lisa is also deaf from birth, bilingual in spoken English & Auslan. And she is married to a deaf man whose only mode of communication is sign language. To learn more about Lisa's rich & varied career, please scroll down this page or visit website www.honeybee-creations.com
To view Lisa's style of teaching for her Auslan Community Workshops & Video Tutorials please click on this youtube link. This video clip is the number 1 video on Google rankings for Auslan fingerspelling & has many views, likes & comments. You must take a look!
For who:
This is an inclusive workshop accessible to both hard of hearing & hearing adults in the community.
Interpreter Access:
It is possible to arrange an Auslan interpreter to accompany Lisa during this workshop.
Workshop Dates & Times:
Saturday 21st October 8am to 2pm
The breaks will be during these approximate times:
1.Morning Tea will be provided 10.00am to 10.30am
2.Lunch (BYO) 12pm to 12.30pm

Workshop Venue:
Gympie Community Place, Gympie.
Address: 18 Excelsior Rd, Gympie QLD 4570
Workshop Numbers: Limited Places!
There is high demand for this workshop. Book in quick to avoid missing out!
Facebook Group:
A facebook event page has been created so you can be kept up to date with workshop details, see any relevant postings Lisa Mills posts on the wall or ask any questions. If you are interested in this event please make sure you click on the interested button on this page.
Investment Options:
There are 4x investment options, please choose the one that suits you best by choosing below. Payment will confirm your spot in the workshop.
Early Bird Option: No longer available.
This special offer is valid until 31st August 2017
*Inclusive of Colour Printed Student Handbooks 'Auslan Online: Level 1 & 2'
*Inclusive of free Bundled Auslan Online Courses: Level 1 & 2 valued at $250
*Inclusive of free 'Look at Me: Deaf Awareness' book valued at $29
*Inclusive of Morning Tea
*BYO Lunch
Option 1: 1x workshop for 1x person - single investment $195
Full investment in 1 single payment: $195
*Inclusive list same as the Early Bird option above
Option 2: Payment plan - no longer available.
Investment Plan for 2-months - 50% deposit now & 50% balance next month
*Inclusive list same as the Early Bird option above
Option 3: 1x workshop for 2x persons - single investment $290, save $100!!!
Full investment in 1 single payment: $290 (save $100! each person pays only $145 & saves $50 each person)
*Inclusive list same as the Early Bird option above

Important Notes:
i. All fees paid are non-refundable. If for any reason you cannot make the workshop, your spot in the workshop can be transferable to another person. You will need to find the replacement for your spot in the workshop. Or if there is a waitlist for the workshop the spot can be transferred to the next person at the top of the waitlist.
iii. If for any reason you can't make the workshop you will still be able to access the online courses at no extra cost after delivery of the workshop.
iii. If for any reason the workshop is cancelled, you will will receive a full refund. Or otherwise can opt to do the online course only + receive the free products in the post with 50% discount on fees you have paid - thereby getting a refund of 50% of fees you have paid.
Limited places! Book now to avoid disappointment!
More information:
For more information please email me.